I am not the type of person you should go to if you want fashion advice. I love looking at blogs about fashion and seeing the items that people match that don't seem like they'd go but absolutely do. When I think about my fashion sense and ability I think t-shirts (usually black or gray) and tennis shoes or corporate. I don't really have much of an in between unless you consider "I just grabbed the most comfortable things I could find" a middle ground. My wardrobe is kind of a bunch of random clothes put together.
I got you covered if we need to go to a board meeting
The only items of attire that I feel semi-comfortable being a bit jazzy with are my shoes. I LOVE SHOES. If you've ever met me you probably know I have a thing for shoes. Clothes however make me uncomfortable. Like, start sweating, clammy hands, confused thoughts and nearing panic attack type of feeling when I need to focus on my wardrobe outside of my comfort zones, corporate or chill.
I'm pretty sure I have on an Old Navy shirt, Gap jeans,
a Target tank top and $1 Old Navy Flip Flops...
I worked at making this an outfit... it took thought...
My husband and I were invited to a ball. Huh? Like Cinderella? Yup, a ball... Dress Code: Formal (black tie optional). Say what?? My immediate thoughts about this dress code were: panic, ask for help, denial, then questions (in that order). Questions? Well, how in the heck do you dress up formally and not look like you are going to prom or to be someone's bridesmaid? I think I'm sweating as I write this...
The last formal event I went to was my
wedding
. On a Wednesday. With 13 people...
Funny story, when I got married, I got dressed in the nurse's station at a hospital. I wanted my mom to see me on my wedding day. She was in the hospital. We also dropped off a computer so that she could watch the whole thing via live stream since she could not leave the hospital. As my friend and I were leaving the hospital to go to the chapel, an older couple says, as I walk in my wedding dress, "Oh look, she must be going to prom." Say what??!! Prom? It's a muggy Wednesday in August but thank you for thinking this 26 year-old woman is going to prom.
So, my fears of looking like I'm going to prom are real when the thought of going to a formal event occurs.
As I decided we needed to do something about the lack of attire I have for this situation we made our plan. Breakfast first then mall. As I started to drive to breakfast I was already filled with panic of the thought of having to find something in my size, in a style that I liked, and that didn't make me look like I was heading to prom with the other thousand girls who were at the mall shopping that day or standing in a wedding party. I should have let my husband drive because for starters I just started driving, on autopilot... possibly to work, I'm not sure but that was the direction I headed. That was my frame of mind at that point.
I didn't actually eat anything here... everything is cooked in butter. They have good coffee though.
My husband and I gathered our children and headed to the dreaded mall after they consumed a delicious butter-filled breakfast of pancakes and bacon. I only find the mall dreadful when:
It's anywhere close to Christmas because there are far too many people there
It's after Christmas when people are going for sales and returns; and finally
When I have to shop for myself
We should have gone to a different mall however in my state of confusion I drove to one mall that is good but there is a better one that is actually closer to my house.
We went into Macy's first. That place was a zoo! Every teeny bopper trying to impress the entire high school was there trying on dresses. Lines out of the dressing room full. I found two very safe dresses. I was impressed by neither of them.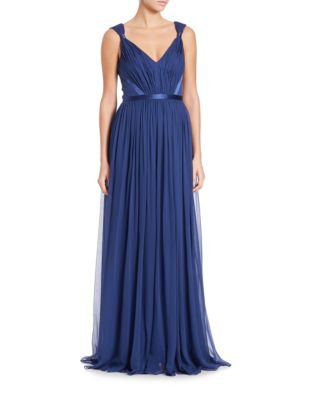 We then stopped at Lord & Taylor. I found their dress selection to be better but not overwhelmingly great. It was still filled with what seemed like a million teenage girls giggling uncontrollably making a royal mess of the dress section. It seemed there were no sales associates in sight. They probably feared for their sanity of the messy situation that was occurring in their store. I did find one dress that if all else fails, I will buy it. Thank you Vera Wang.
We then stopped at Nordstrom. There was nothing there that would make me feel less than 87 years old. Highly disappointing.
Needless to say, I was not thrilled with my trip of torture. My poor daughter was not impressed with my shopping trip at all as she slept from the time we got to the mall until we got back to the car.
She handled shopping like a boss!
The whole time I shopped all I could think about was how much everything that was available looked one of three things: a prom dress, a bridesmaid dress or someone's great grandmother's dress. I could eliminate one of the three looks but trying not to look like I was going to prom or standing in a wedding is a bit harder for me.
Since I ever so unsuccessfully scoured the mall and found nothing that made me beam with joy about it being "the dress", I turned to my favorite place, the internet. When in doubt, order a bunch of dresses online, pray to God that they fit and don't look cheap and arrive on time. I ordered three dresses...
I'm really hoping that something either finds me this week at the mall or one of these baby's works out because I don't have time for these kinds of decisions...
Am I the only one who feel like this? No... I can't be. Who else feels like this??